Hello everyone,
August is the vacation month for many people but that's also a very important period for us as we finalize our games production before the Essen convention (one of the biggest fairs in Europe). During this fair we have the opportunity to meet hundreds of international distribution partners, so now is the time to get everything ready for the end of October.
If you plan to go to Essen, we'll be on the booth of our distributor Blackrock (booth 3-O106) with our next games that will hit retail soon (no KS): Cerbère and Huns.
Clash of Rage won't be demonstrated but we may have a display case to show you all the final miniatures…every one of them.
Indeed, this morning I've received the final samples of the 2 missing minis. We still have to produce it but I'm happy that, despite summertime, we were able to validate the 2 molds in time (well, except for the previously announced delay).
We made the most of this extra time to also rework the crystals as the first sample was too small and didn't suit us. Here are the pictures of the 3 final designs
Note: these photos are taken with my smartphone, my apologies for the poor quality of the photos.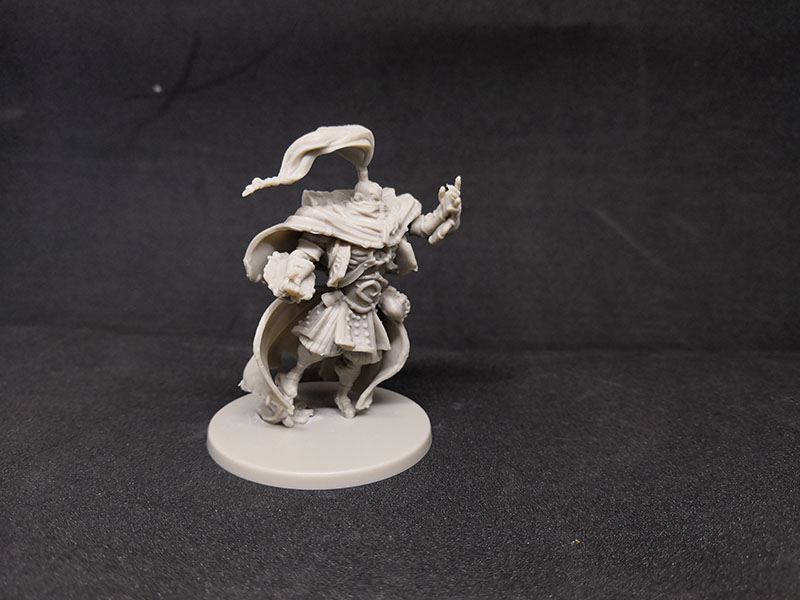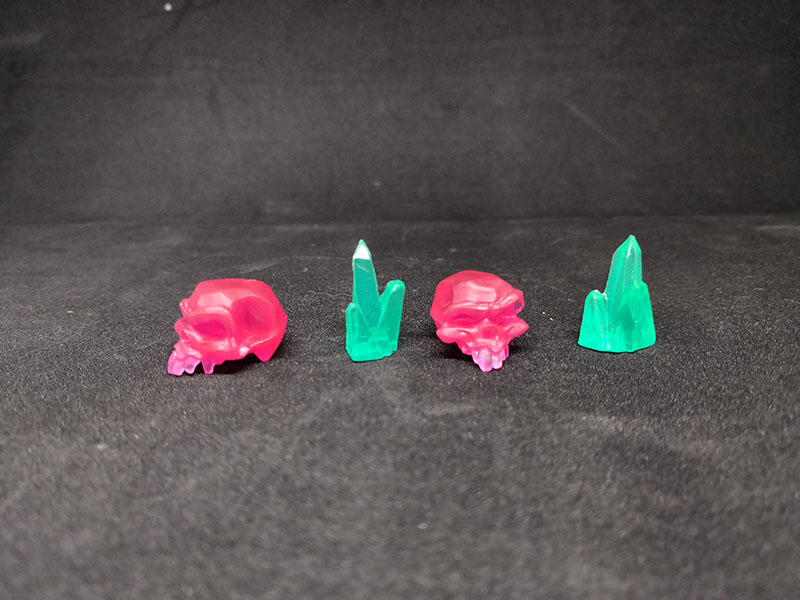 Besides, some of you were worry about the elves tokens and their legibility on the board. Please see the new designs hereunder.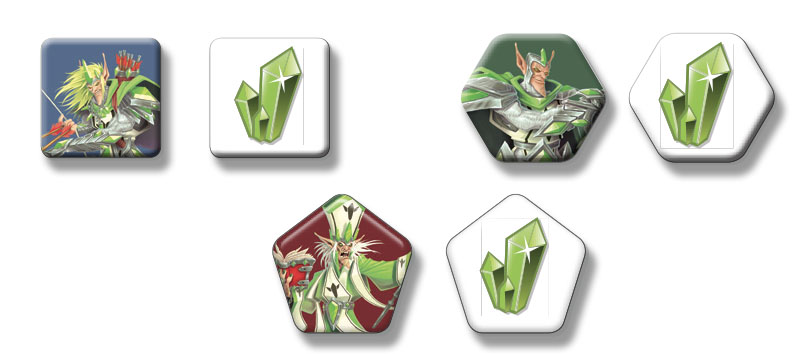 I wish you all a nice summer end; I'll speak to you in September!
#14 After the Battle – Berhin and Neggesh are on the starting line!