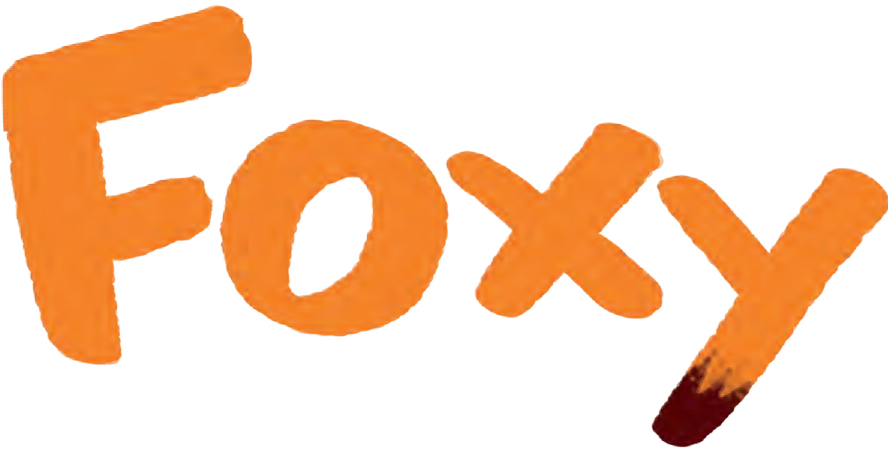 Foxy, l'astucieux Renard, vous emmène en ballade au milieu de 4 environnements : la Mer, la Savane, la Campagne et la Forêt.
Observez bien les paysages environnants, et restez attentifs pour vous souvenir au mieux de tous les animaux croisés sur votre chemin.

Comment ça marche ?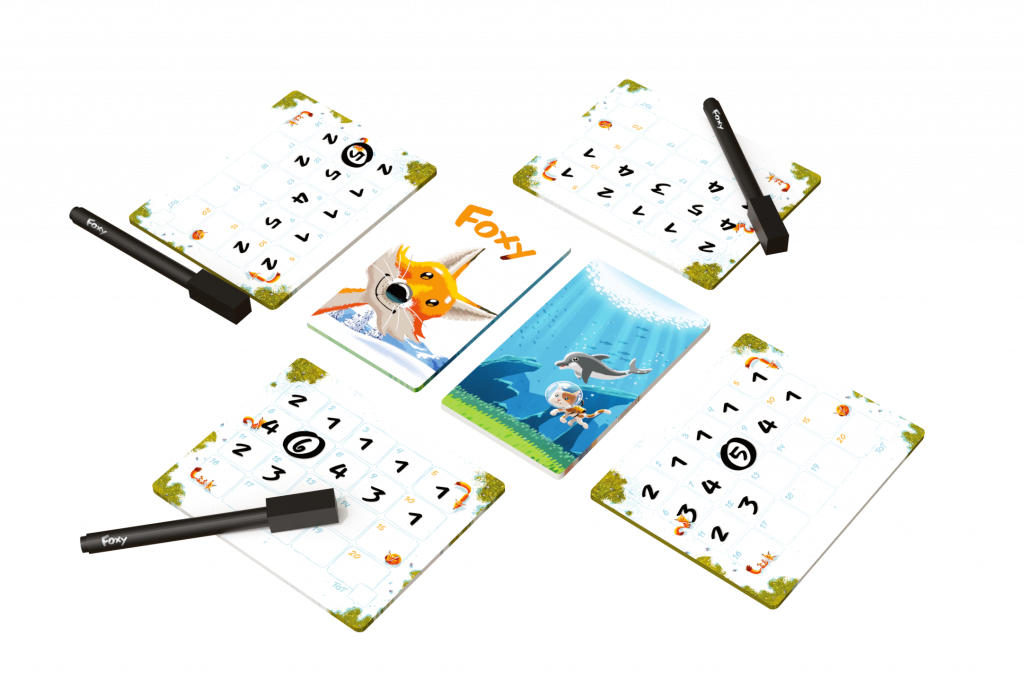 Pendant une partie de Foxy, tout le monde joue en même temps, au cours de 20 tours de jeu. À chacun de ces tours on révèle une nouvelle carte (qui viendra à chaque fois recouvrir la précédente) et tout le monde, en simultané, devra :
– Observer attentivement le nombre et les types d'animaux présents sur la carte ainsi retournée
– Estimer, en fonction de leurs souvenirs, combien d'animaux, du même type que ceux présents sur la carte du tour en cours, sont apparus depuis le début de la partie.
Notez l'estimation du tour en cours dans la case correspondante sur votre plateau personnel. Vous gagnerez autant de points à la fin de la partie… SAUF si vous dépassez la valeur exacte qui était attendue. Autrement dit, plus votre estimation est proche de la réalité, plus vous gagnez de points. Vous pouvez aussi choisir la prudence et noter une valeur un peu moindre, histoire d'être certain de ne pas dépasser !
Une fois par partie, vous pouvez parier sur l'exactitude de la valeur que vous venez de noter, en l'entourant. Si elle est correcte, vous doublez les points marqués ce tour-ci. Mais attention, car si elle diffère de la valeur exacte, vous n'obtenez AUCUN point (exactement comme lorsque vous dépassez la valeur attendue).
Foxy est donc un jeu dans lequel il faudra être observateur et astucieux : à vous de gérer la prise de risque de chacune de vos estimations, et de prendre (ou non) tous les risques lors de votre pari !
Différentes variantes du jeu vous sont proposées :
Une facilitation des règles pour les premières parties, ou pour jouer avec les plus jeunes (ou les plus étourdis ? 🙂 )
Une variante experte, pour qui aura acquis une bonne expérience sur le jeu et cherche à relever le challenge
Des règles alternatives sur la carte "Foxy", qui vient à chaque partie déconcentrer les participants de différentes manières : compter le nombre total de types d'animaux rencontrés, compter le nombre total de chats rencontrés, compter le nombre total de l'espèce d'animaux que vous avez le plus rencontré depuis le début de la partie … etc … etc
Un mode solo
Il est à noter que le jeu est annoncé de 1 à 5 joueurs, par rapport au matériel fourni dans la boite. Néanmoins, Foxy ne présente pas véritablement de limite maximale de joueurs, car tout le monde joue en même temps, en observant les mêmes cartes. Ainsi, si vous êtes en possession de plusieurs boites, ou si vous souhaitez jouez en ligne avec une caméra, ou si vous souhaitez jouer en étant plus nombreux : aucun souci !
Voici un lien vers des plateaux joueurs supplémentaires que nous mettons à votre disposition : PLATEAU SUPPLÉMENTAIRE
Infos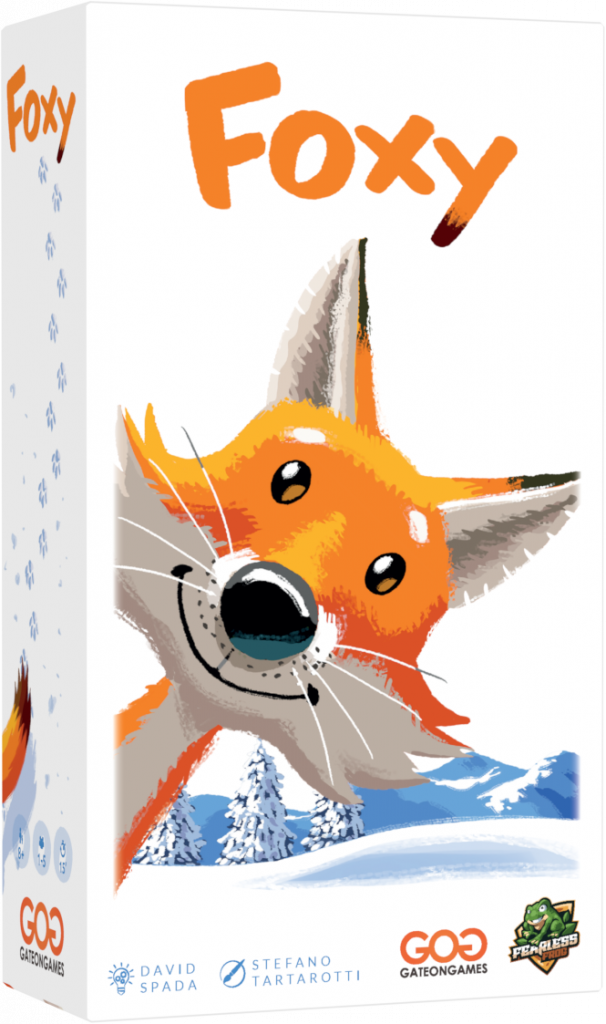 De 1 à 5 joueurs (avec une seule boite, mais sans limite maximum de joueurs en utilisant des plateaux supplémentaires)
8 ans et plus
15 minutes
Auteur : David Spada
Illustrateur : Stefano Tartarotti
Disponibilité : 2 Juin 2023
Distributeur : Blackrock Games
Prix public conseillé : 18€
Contenu
48 Cartes (dans 4 environnements : savane, forêt, campagne, mer)
1 carte Foxy
1 carte BD (non-utilisée en jeu)
5 Plateaux Joueur Effaçables
1 Plateau Compt'Animaux effaçable/Aide de jeu
5 Feutres Effaçables
1 livret de règles
Kit Presse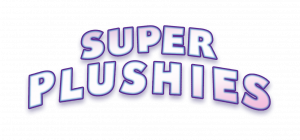 During a quiet afternoon, children discover 2 magical dice in their room, hidden in a small box. As they roll the dice, all their plushies come to life and express their greatest wish: becoming Superheroes… or better yet… Super Plushies !!
How to play ?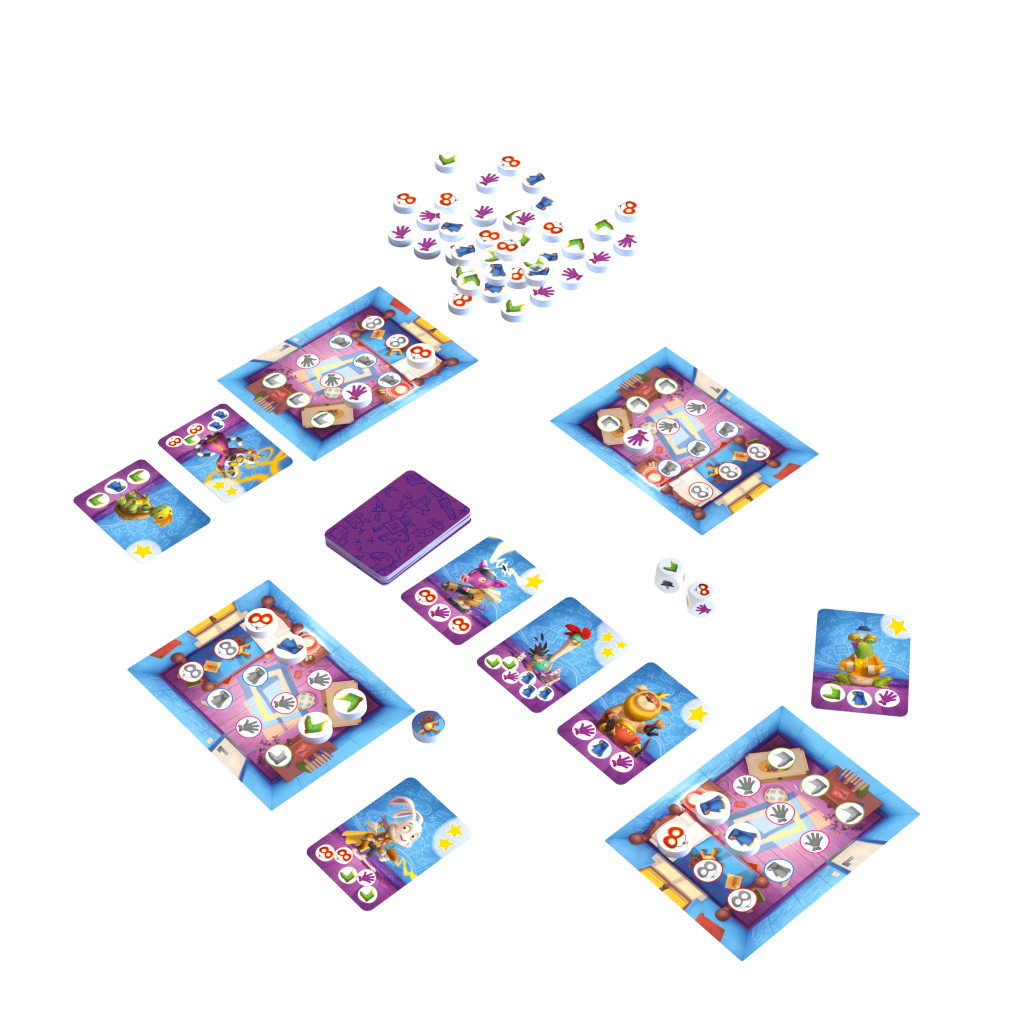 In this game, the players have to create the best Super Plushies team. To do so, they have to recruit 4 heroes by giving them the necessary equipment, such as gloves, boots, capes and masks they need for their outfit.
For that, all you have to do is throw the dice, one after the other. Their result will allow players to collect different ressources. But be carefull, the storage capacity of your room is limited!
You will then be able to spend these gathered ressources in order to help a Plushy in its transformation. Each Super Plushy joining your team this way will grant you a certain amount of stars. The player who ends up with the most stars in their team at the end wins the game!
Info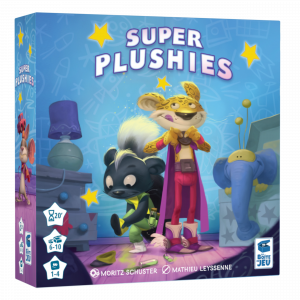 From 1 to 4 players
6 years old and older
15 minutes
Designer: Moritz Schuster
Illustrator: Mathieu Leyssenne
Available: Octobre 2022
Distributor: Blackrock Games
MSRP: 24€
Content
48 Equipement tokens (12 gloves, 12 boots, 12 capes, 12 masks)
1 First player token
24 Super Plushies cards
8 Bonus Cards
2 Dice
4 Room board
Presskit